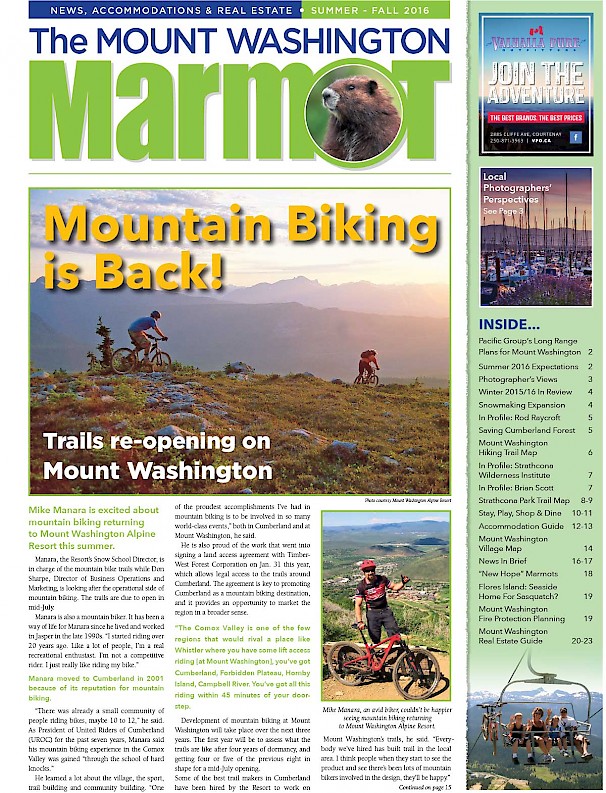 Advertising & Print
Mount Washington Marmot
Summer 2016 Issue We publish the Marmot twice a year and distribute it year round on Mount Washington and in the Comox Valley Airport. The Winter/Spring and Summer/Fall issues are also distributed seasonally (bi-weekly at over 50 locations in the Comox Valley. 
Client Services
• Magazine Revenue Projections & Budgeting
• Ad Rate Budgeting and Rate Sheet Production
• Editorial Coordination & Review
• Magazine Sales
• Magazine Production & Print Coordination
• Photo Selection and Shooting Stock Imagery
Click Here if you would like to read the print version of the Mount Washington Marmot.
If you are interested in advertising in the Mount Washington Marmot please contact me for a current rate sheet.